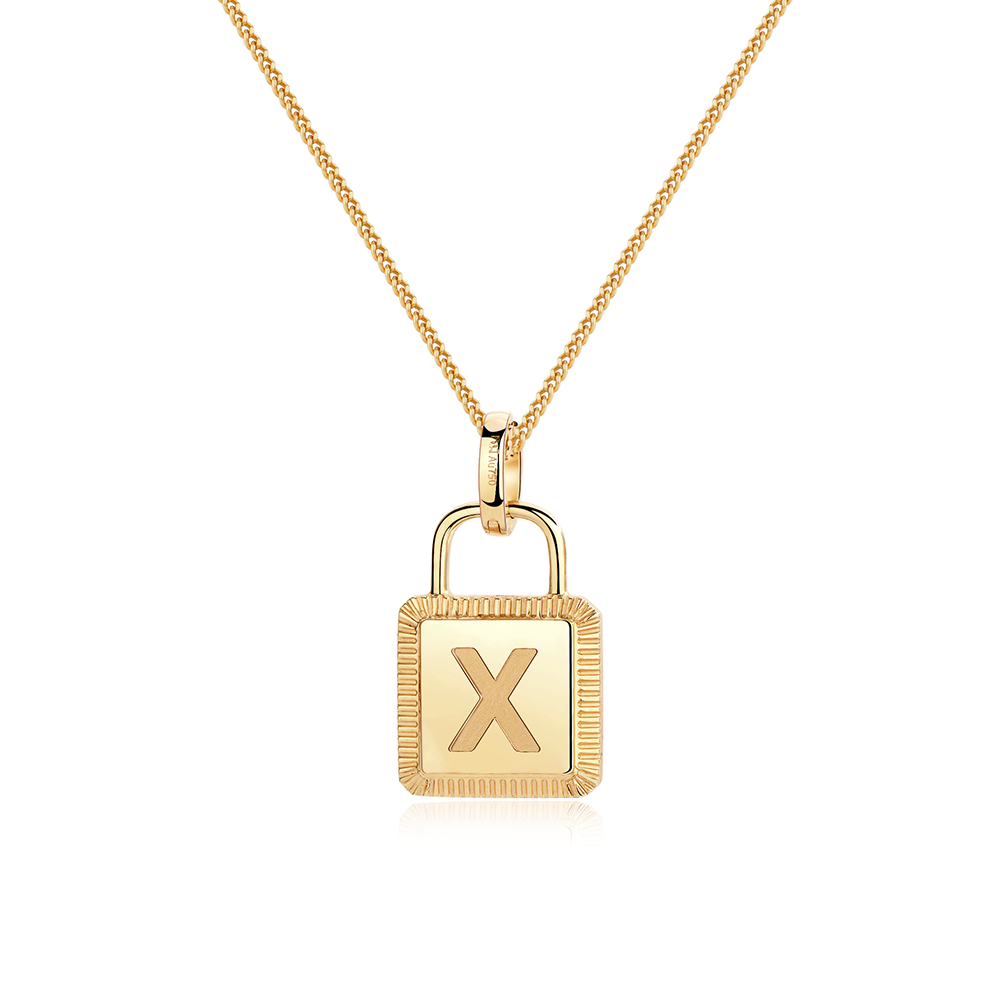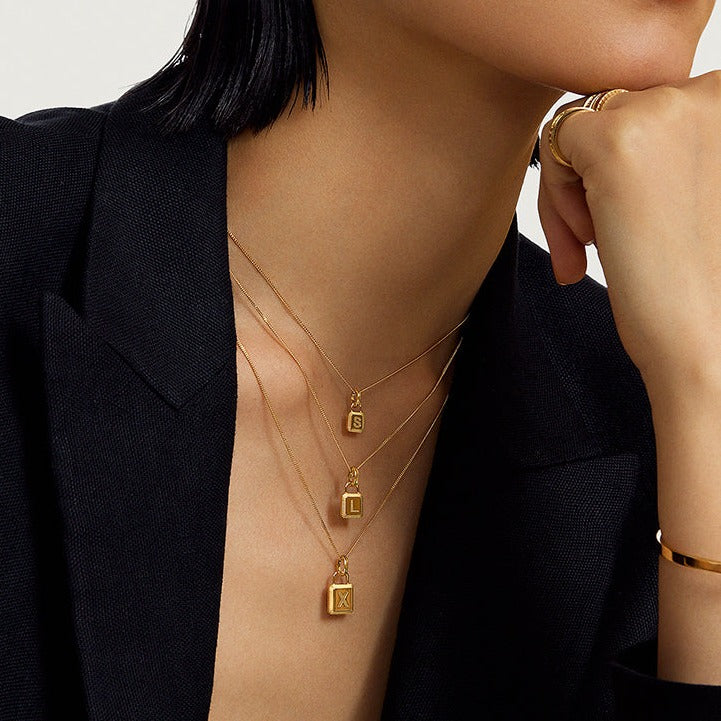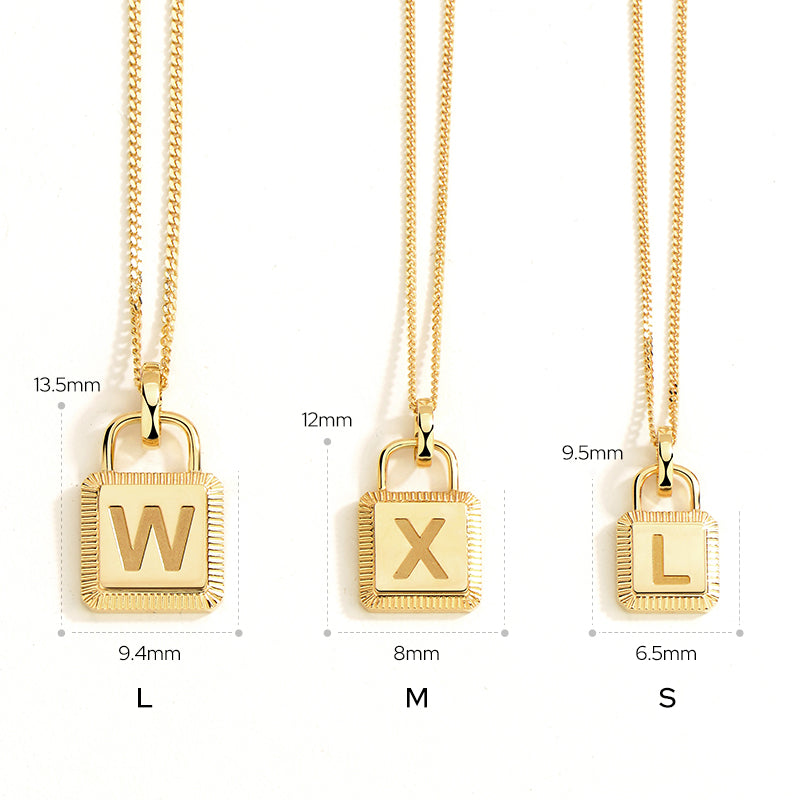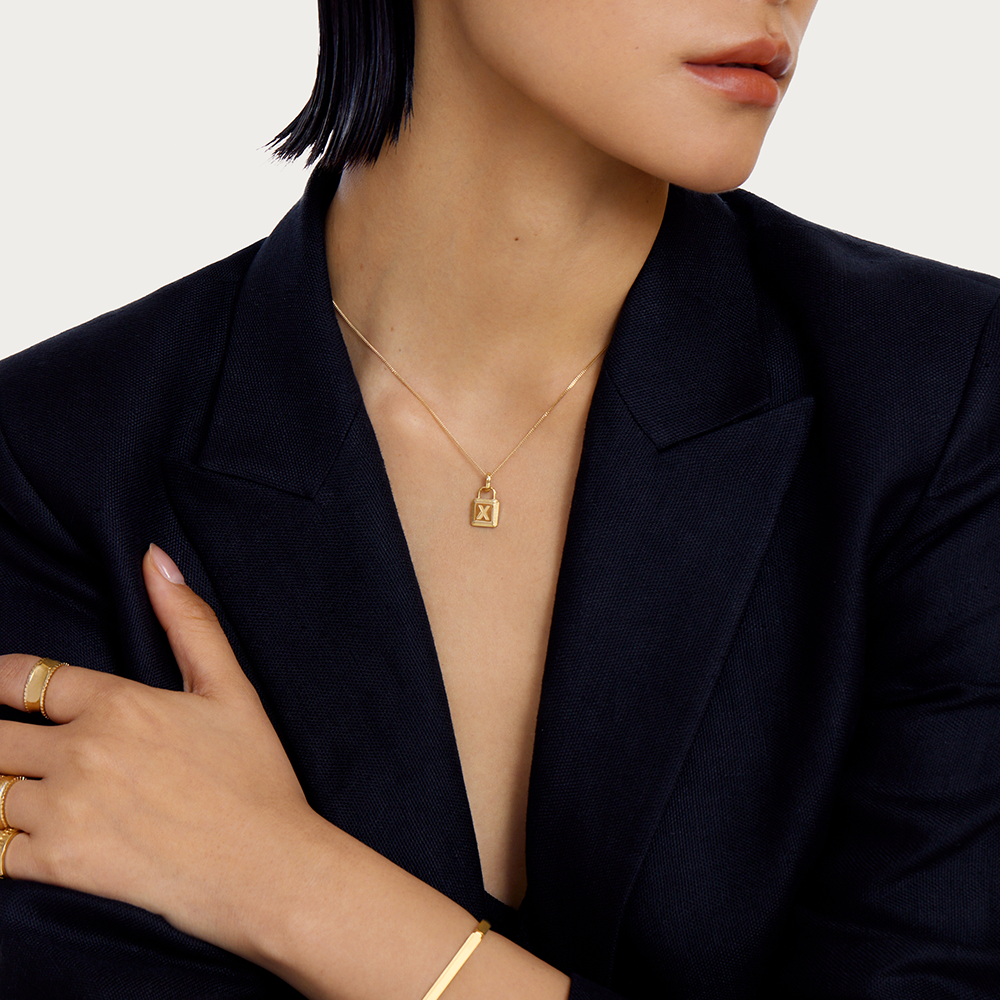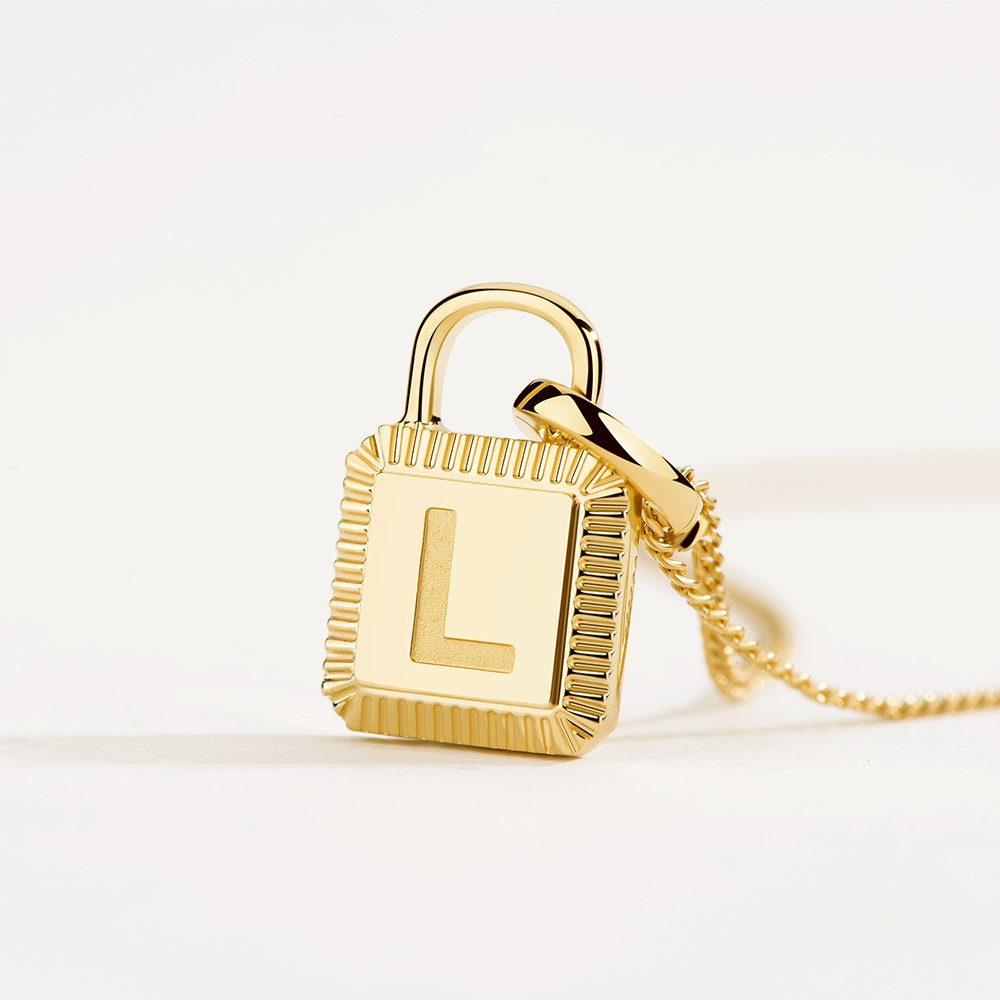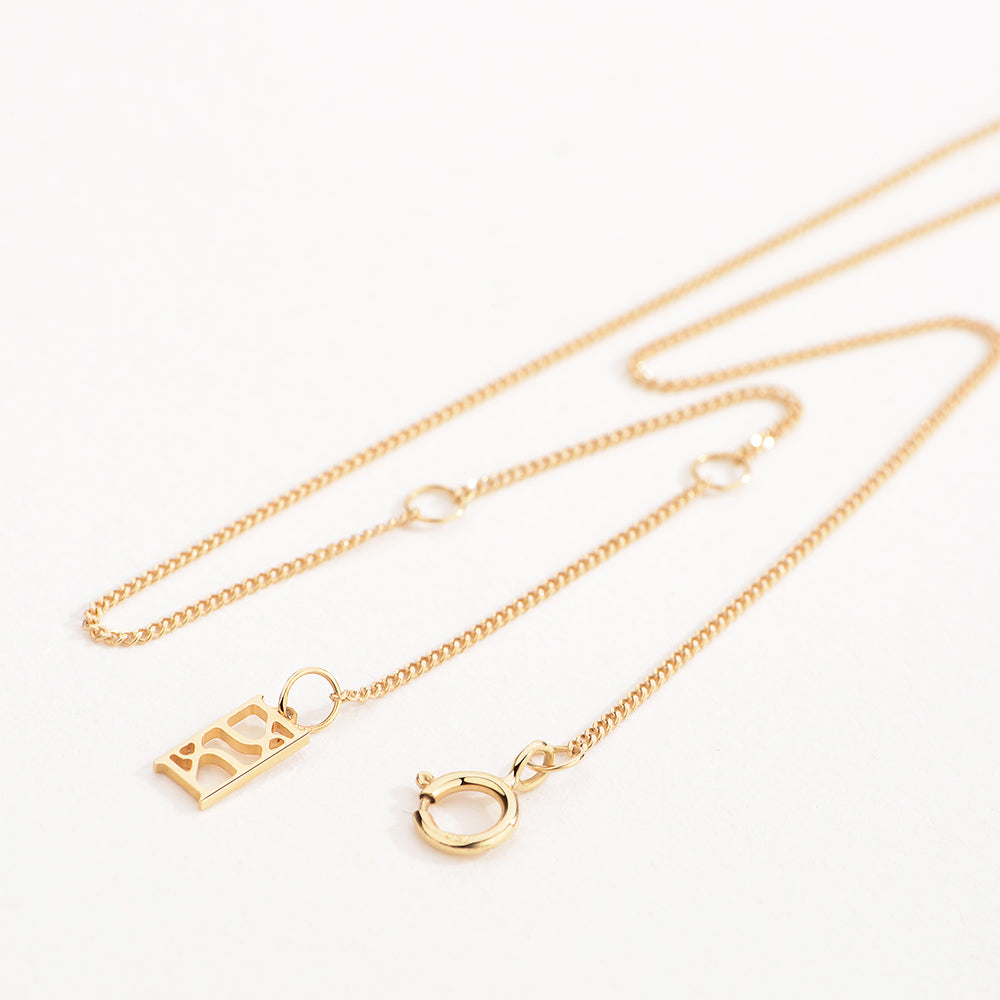 Unlock Collection - 18K Lock Personalized Gold Necklace
Unlock the keywords in life and be inspired by the world with our unique Lock pendant. Each piece is personalized with alphabet, making it as unique as you are.

Key Features:
18K Solid Gold: Crafted from exquisite 18K solid gold.
Personalized Story: Craft your own narrative with customizable alphabet pendants.
One-of-a-Kind: Each piece is a unique creation.
Customer Favorite: Join 20,000+ satisfied customers who've already unlocked their stories.
Chain Length: Approximately 18" (16" + 2" extension).
Pendant Size: 9 mm/ 12mm/ 13.5mm 
Unlock your story today!
Made to order. Please allow 10 days before shipping.